We love our community and believe in supporting it through the preferential patronage of other small businesses in the metro area when possible. We'd like to say thank you to the following outstanding local companies that we have partnered with who have helped us get to do what we love to do:
Ice Cream Factory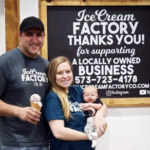 Locally owned and operated by Shannon and Katie Imler.  We are proud to feature a selection of flavors from this ice cream making family.  
J&J Catering
Are you a fan of our signature BBQ sauce?  We have our friend, Jed of J&J Catering to thank for creating this flavor for us.  If you're looking for a local caterer, check out J&J!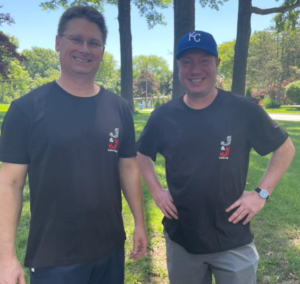 Autopia LLC
Our business depends on getting food to our restaurant and also being able to deliver to our customers.  Neil and his crew at Autopia keep our cars running smoothly.  If you're looking for fair, reliable service for your vehicle, check out this locally owned and operated shop.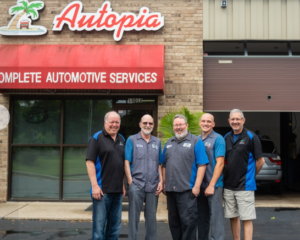 Dr. Baltuska
Kelly Baltuska, DC
Dr. B keeps us in top shape with chiropractic adjustments and the occasional acupuncture treatment.
LYLAH
Love You Like a Human
 Marcus and his friends at L.Y.L.A.H.  take great pleasure in sharing many stories from all walks of life.  Through these stories, we have a chance to show the world that we are more alike than we are different. L.Y.L.A.H. inspires to provide a platform, for the "unspoken."  We have chosen to include this organization on our website because their message of inclusivity resounds with us as business owners...and as humans.
All Star Awards and Ad Specialties
We found a great spot right down the street to have our uniform t shirts and hats made.  Give this locally owned and operated shop a try next time you want to create promotional merchandise for your event or business.
Scimeca's Sausage Company
Our pizza is delicious because we go above and beyond to use the very best ingredients.  Scimeca's makes the best sausage and meatballs in our opinion.  We are proud to feature these locally made items in our pizzas, pastas, and our fan favorite oven baked meatball sandwich. 
Streamline Print & Design
Streamline Print & Design has helped us produce all of our tangible branded collateral. They produced nearly everything you can find with our logo on it. Window vinyl signage, our trifold menus, our business cards, and any other printed goods items you'll find was produced by them.
KC Sign Express
KC Sign Express helped us create our exterior retail signage.
Ace ImageWear
Ace ImageWear is a family-owned uniform rental company serving businesses throughout Kansas City, Missouri, and Houston, Texas. With nearly 90 years in business, we know a few things about customer satisfaction and delivering on our promises.
Steven H. Brown
Steven is Chris' favorite photographer and artist and he's also a long time friend. He finds remarkable beauty in the ordinary. We are truly fortunate to have his beautiful photos on our walls at Third Coast.
KC Web Specialists, LLC
You know your business. We know how to make your business look good on the Web. Let us proactively match our professional experiences/recommendations with your business goals. We can make your Kansas City Website design look like a million, and make it optimized for Google using local SEO techniques.